Dutch Sport Tech Fund, an investment firm based in Amstelveen, Netherlands, has invested in a cycling community app cofounded by professional rider Tom Pidcock, winner of a critical stage in this year's Tour de France.
The fund seeks to invest in sports technology companies operating in athlete performance, data and analytics, as well as fan engagement.
Link My Ride, founded by Pidcock and former teammate Jacques Sauvagnargues, will allow riders, clubs, and brands to connect via a smartphone app and desktop platform.
A statement from Dutch Tech Sport Fund claims it is the first fund that focuses exclusively on this market. In 2019, the sports technology market was worth $11.0 billion—6.4% of the total sport market—and is projected to grow at 23.1% per year to reach $31.1 billion by 2024, said a statement from the fund.
The Dutch Tech Sport Fund was founded in 2020 by Mark Snijders, a former professional footballer.
Link My Ride is in the final phases of development ahead of launching towards the end of this year. Pidcock won the Alpe d'Huez stage of this year's Tour de France—this is one of world cycling's most iconic climbs.
Dutch Sport Tech Fund CEO Alexander Jannsen said: "As a fund, we were eager to penetrate the cycling market and community. Link my Ride stood out, ticking all the boxes; a great business model, founders, advisors, and influencers; a charitable focus, a young and ambitious team, and a cool app."
Other investments from the fund include participation in ZEST.GOLF, a business booking site for golf courses, and Jogo, recently acquired by soccer platform 433 and Horizm, whose clients include Liverpool, Chelsea, Real Madrid, Dortmund, and Juventus.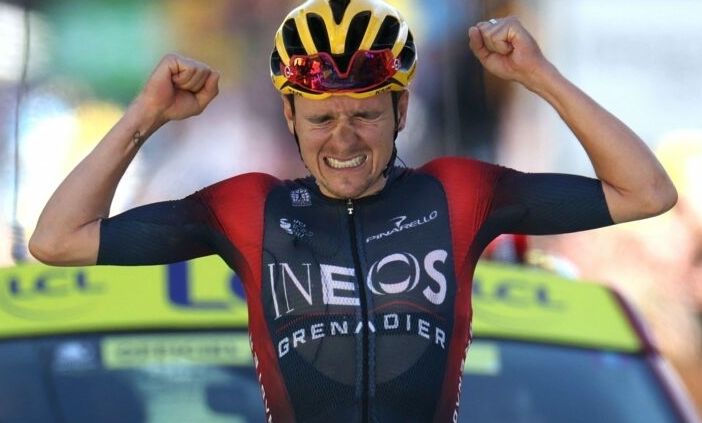 Bron: newstimes.com