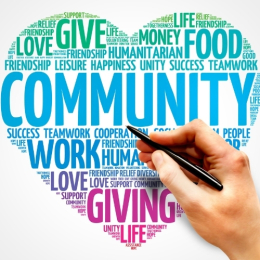 Join the club!
If you want to grow as entrepreneur and if you want to grow your business then a lot of experience and knowhow can help.- now more than ever. As a stakeholder you like to discover what the transformation of sports and vitality industry/sector means to you.
Please bear the following questions in mind thinking of your business network:
How many like-minded entrepreneurs do you see?
With whom can you discuss your challenges?
Who inspires you and drags you along?
With whom can you celebrate your successes?
Who understands your market just as well or even better?
As a stakeholder, do you manage to get hold off all developments and innovations in sports and vitality? Do you always noticeclearly what's going on in different countries/international perspective?
Over more than 6 years, we have scouted numerous innovations, set up projects, made connections, organized seminars and helped hundreds of entrepreneurs with their business. As business pioneers we have put it all together in one place, in an online community with the aim of helping entrepreneurs, companies and stakeholders to:
Inspire
Connect
Learning from each other
Generate business


We are proud to present: the Sports + Vitality Community

Our business network in sports & vitality is a solution for every entrepreneur and stakeholder, at every level to grow business, wants to be inspired and achieve more visitors, leads, customers and turnover.